Time to experience a totally different and exhilarating battle royale! Top up Rules of Survival Diamond (Mobile) and come embark on a world-class battle royale NOW!
Welcome to the brand new Rules of Survival (Mobile) arena, where the deathmatch has now been raised to a thrilling epic scale! Rules of Survival (Mobile) is a Battle Royale game now played by over 230 million people worldwide. You have never seen battlefields like this! May we present you with a fully upgraded new 8×8 km map that allows 300 players to battle on a wide variety of terrains. Only one will survive!
HOW TO REDEEM RULES OF SURVIVAL DIAMOND (MOBILE)?
1. Log in to the game and stay connected before redeeming the PIN code. Visit the Rules of Survival (RoS) official Redeem Code site here
– Official Site: PC Version.
– Official Site: Mobile Version.
2. Enter your Player ID and select your game server
3. Enter the Redeem Code
4. Click on 'Confirm redeem'
5. Enter the game and collect the item in the mailbox
HOW TO CHECK YOUR PLAYER ID?
1. Go to the game lobby and click the avatar profile in the top-left corner
2. Go to the 'My Page' tab
3. The player ID is shown inside the box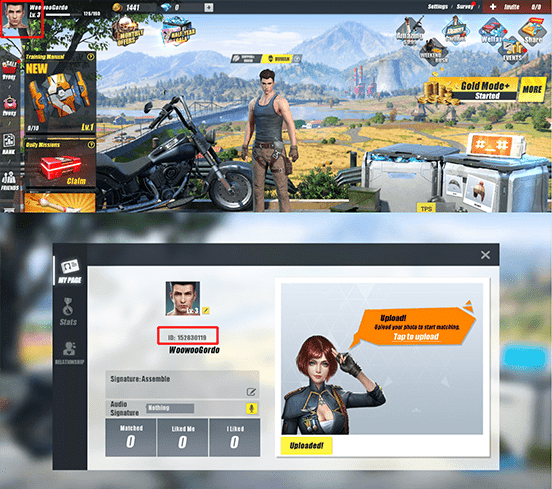 Note: This product is applicable for Andriod and PC users ONLY. It is NOT redeemable for accounts created in Vietnam, Thailand, and Indonesia.
The best Rules of Survival Diamond is Regular price: ৳ 15 & Sale price: ৳ 12. You can buy the Rules of Survival Diamond at the best price in United States from SHOPEYBD on our website. Our products are verified by the official brand websites. We deliver quickly, and sometimes even offer same-day delivery.
Looking for other Game Credit , Click HERE!