The world's most advanced ad blocker!
AdGuard is the best way to get rid of intrusive ads and online tracking, and to protect your computer from malware. Make your web surfing faster, safer and more comfortable with AdGuard!
Ad Blocking
AdGuard will deal with annoying banners, pop-ups and video ads once and for all.
Browsing Security
Thanks to AdGuard, you will be able to avoid all fraudulent and phishing websites and malware attacks.
Privacy Protection
AdGuard hides your data from the multitude of trackers and activity analyzers that swarm the web.
Parental Control
Protect your kids online by restricting them from accessing inappropriate and adult content.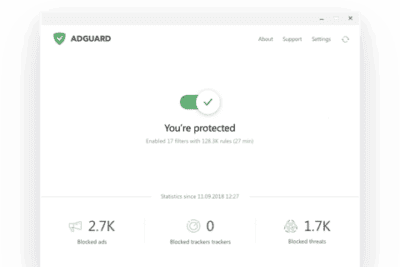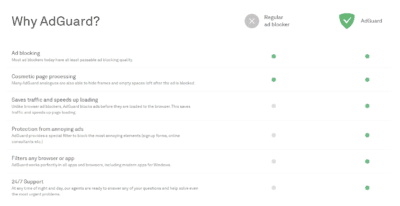 The best AdGuard Lifetime (3 Devices) is Regular price: ৳ 6,800 & Sale price: ৳ 1,510. You can buy the AdGuard Lifetime (3 Devices) at the best price in United States from SHOPEYBD on our website. Our products are verified by the official brand websites. We deliver quickly, and sometimes even offer same-day delivery.