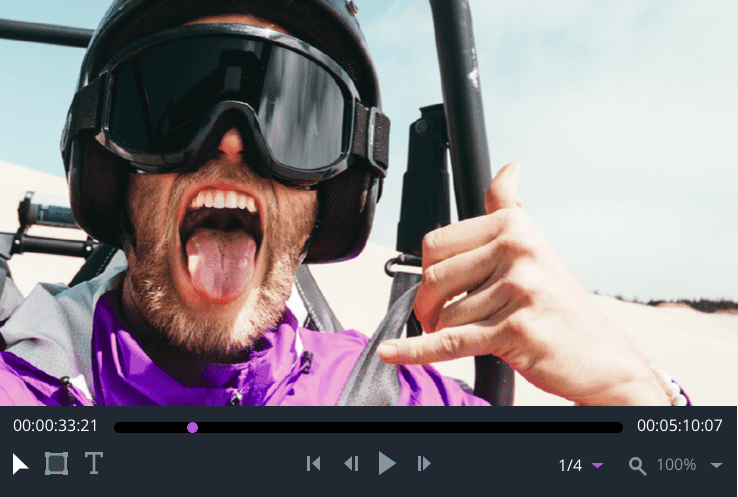 Power Up
Your Story with

FilmoraPro
Professional video editing made easy.
Introduction

Filmora9 is an easy to use video editing software with an intuitive user interface, a wide range of editing tools and tons of video effects.

Introduction

FilmoraPro is a powerful editing software with advanced features designed to give you more control over your videos.

Who Is This For?

• Beginner and intermediate video editors.
• YouTube creators and anyone thinking of starting a YouTube channel.
• Anyone who needs a simple tool they can learn quickly.

Who Is This For?

• Intermediate to professional video editors.
• Editors who want to take time to refine their footage and make it perfect.
• Anyone who wants more freedom to customize the effects they add to their videos.

Key Features

Ease to Use

An intuitive, modern, interface that makes rotating, merging, trimming, splitting, cropping, and flipping videos simple.

Drag & Drop Workflow

Simply click on filters, transitions, or other assets and drag them to where you want them in your timeline.

Preset Motions

Add a variety of preset movements to your images or videos.

Music and Sound Effects

Save time hunting for the perfect song. Access a library of royalty-free music and sound effects inside Filmora9.

Built-In Video Effects

A variety of titles, filters, overlays, transitions, and motion graphics are included so you can easily up the quality of your videos.

Key Features

Advanced Editing Modes

Switch between slip editing, slide editing, rate stretching, and ripple editing.

Detailed Color Correction

Professional color wheels, automated correction tools, and balance controls are among the advanced color tools available in FilmoraPro.

Keyframing

Animate nearly any aspect of any effect, video, or audio clip in your video. Keyframe attributes like position, size, opacity, and volume.

Audio Compressor

Lessen the dynamic range between the softest and loudest parts of your audio to bring more consistency in your sound.

Customizable Effects

Larger effects library full of customizable professional effects with many presets and adjustable parameters.
The best Wondershare FilmoraPro Annual is Regular price: ৳ 8,140 & Sale price: ৳ 7,992. You can buy the Wondershare FilmoraPro Annual at the best price in United States from SHOPEYBD on our website. Our products are verified by the official brand websites. We deliver quickly, and sometimes even offer same-day delivery.