Among Us is an unusual, original co-op game that was a huge success and won the hearts of fans on the spot. It is a well-chosen mixture of styles, thanks to which we can have fun in a group of up to ten people and not feel bored even during another game.
Our goals are to prepare the spacecraft for take-off, which, however, will not be so easy. Depending on what role we are assigned, we will play the role of a good employee or imposter, sabotaging the activities of the group and murdering the crew in a perfidious way.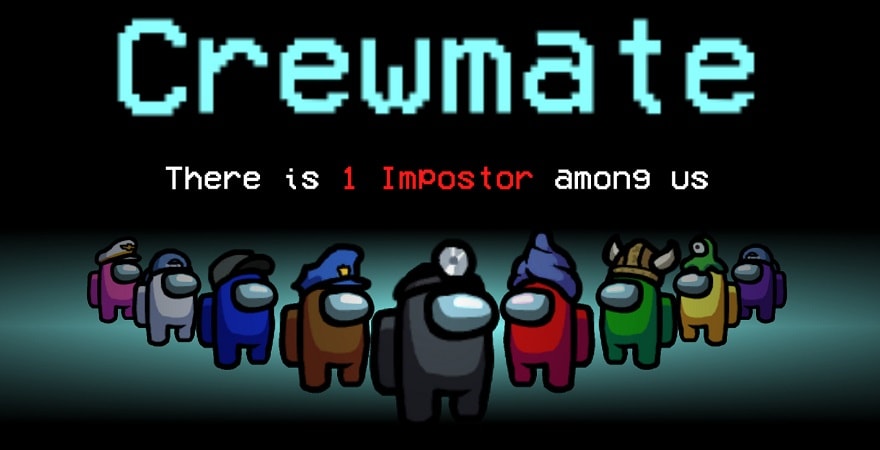 The strongest point of the production is definitely the skillful introduction of an atmosphere of uncertainty and the compulsion to look for the guilty. Anyone can be an impostor and no matter which side we stand on, we must be extremely careful, deduce logically and not throw our suspicions to the wind. When looking for an impostor, we can identify an innocent person, which will strengthen the opponent, and at the same time deprive us of allies, while being impostor, we must skillfully sabotage the actions of the crew, and deftly throw off our suspicions and point to law-abiding crew members. It makes a great social deduction game, perfect for playing with friends and strangers alike.
It is worth plunging into the world of intrigue – it is difficult to even notice when it draws you so much that it is difficult to break away from the screen. Everyday life on a spaceship, when each of the workers around you can be your enemy, waiting for your life and trying to trap you, can be difficult, but also exciting. Also, the other party, having to be vigilant all the time and avoiding detection, cannot afford even one wrong step.
Among Us has become a kind of sociological phenomenon, the answer of the 21st century to paper party games that were played without electricity. Thanks to it, we can test our social skills, resistance to stress, and the ability to make difficult non-obvious decisions. This is probably the best game to play with friends! Among Us is not just a casual game – that is a revolution!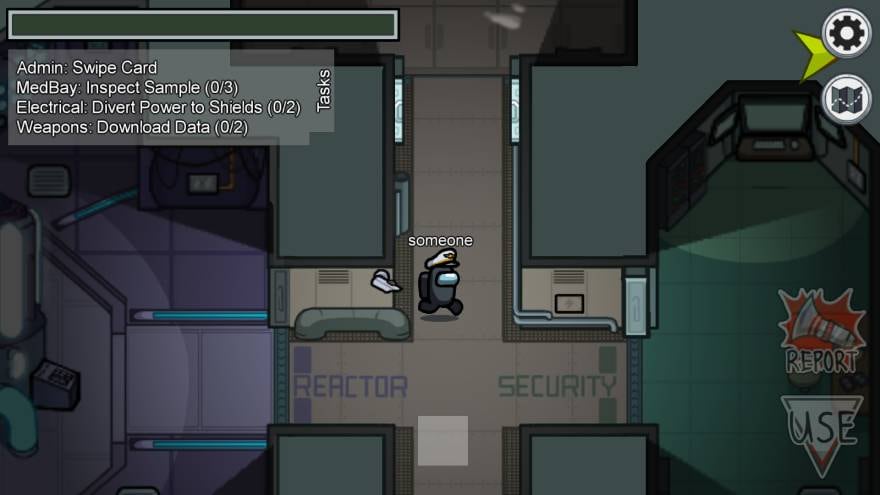 Among Us game is definitely a lot of fun and joy. The apparent simplicity of the gameplay is actually a huge strength, and each new hand will look completely different, even if we play with the same people; all thanks to the random assignment of roles. Voting times are often a real psychological game, where even the smallest word can make or break the game. The gaming community is very large and is still growing, which assures us that we will find someone willing to play almost all the time.
Studio Innersloth – the producers of Among Us – did a great job. The cross-platform option has especially warm reception – thanks to it, we do not have to worry about the fact that any of the participants of the game has a different device; we can play together between PC, Android, and iOS. The game has minimalist, colorful graphics; we can also have a small influence on our appearance by choosing a favorite color or hat.
Key features:
Great entertainment with friends
Track the murderer or become one yourself
Simple, intuitive gameplay
A revolution in the world of multiplayer games
Appreciated by players and critics
Customization: Pick your color and hat.
Quickly find a game online from the host list.
Rich discord integration.
Cross-platform play between PC, Android, and iOS!
What is the price of Among Us in United States?
The best Among Us is Regular price: ৳ 1,500 & Sale price: ৳ 687. You can buy the Among Us at the best price in United States from SHOPEYBD on our website. Our products are verified by the official brand websites. We deliver quickly, and sometimes even offer same-day delivery.